Southern Engineering & Surveying, Inc. is a full service civil engineering and land surveying organization which was formed in 2006. Our company serves the private development sector as well as municipalities.  Our clients include city and county governments, utility owners, schools and educational institutions, residential and commercial developers, commercial business owners, architects and individual property owners.  Our company is composed of design professionals who have over 101 years of cumulative engineering and surveying experience.  Our associates are committed to providing effective engineering and surveying services with quality as the main priority.  Our associates also have a passion for the profession in which they work. They are highly trained in up to date technology as well as genuine engineering and surveying principles that create sound design.

Southern Engineering and Surveying, Inc. provides the following

professional engineering design services:





• Site Grading Design




• Storm Water Management Design




• Hydrology




• Erosion, Sediment, & Pollution Control Design




• Parking Lot and Pavement Designs




• Waterline Design




• Sanitary Sewer Design




• Roadway Alignment and Design
• Commerce and Residential Layout

• Elevation Certificate Preparation

   160 Three Rivers Drive 

   Suite 1400

   Rome, Georgia  30161-2307

   (706) 235-4143

   SouthernEandS.com

 land surveying

   land planning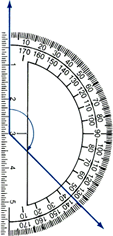 This page was last updated: 12 April, 2021
Why should you hire a Land Surveyor?  You would not believe some of the horror stories that come from property not being properly identified and properly conveyed.  See the page on this website "Should You Hire A Land Surveyor?"

April is Safe Digging Month.

Please call 811 before you dig.

It's the law.